Special Experience
Kyoto
Zazen Meditation Experience at Daitoku-ji Temple, Kyoto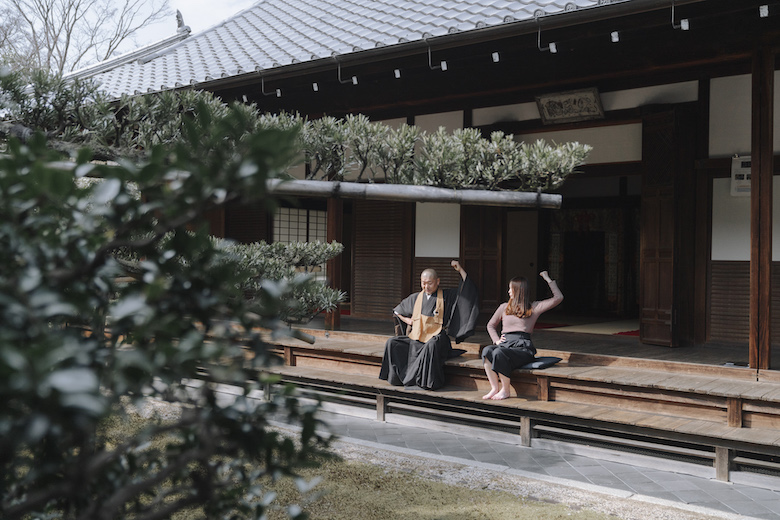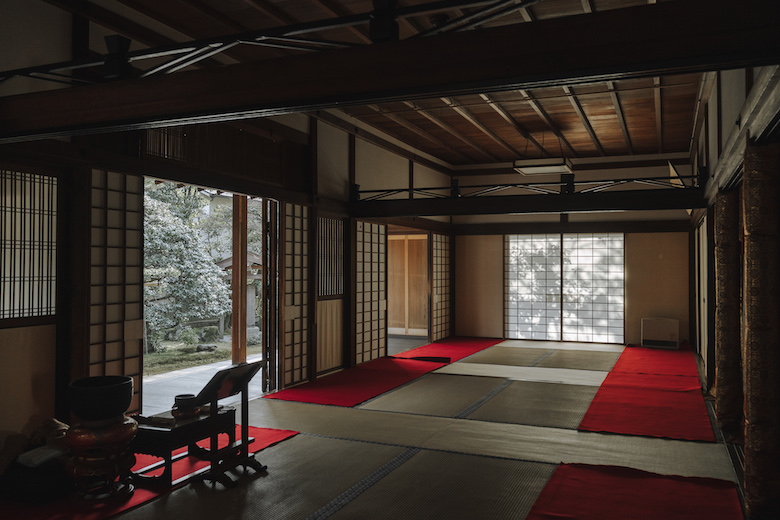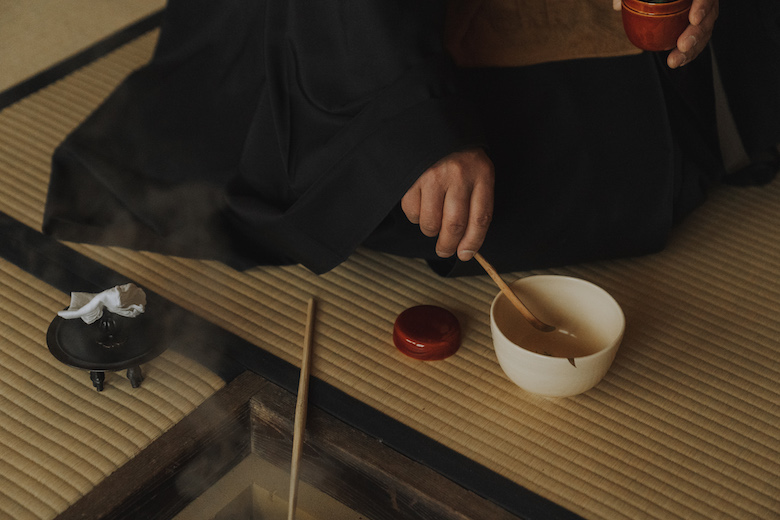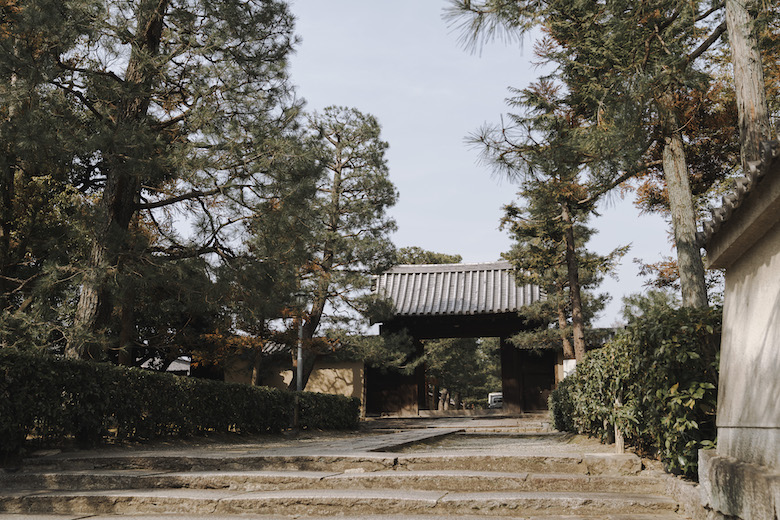 Overview
Daitoku-ji Temple is the head temple of the Daitoku-ji School of Rinzai Zen Buddhism. In this experience, guests can explore zazen meditation, one of the foundational practices of Zen, and drink traditional green tea with a temple monk. Visit areas of the temple complex closed to the public, learn the spirit of Zen, and gain insight into your own life with this exclusive plan.
Key Features
・Experience the spirit of Zen and wabi-sabi philosophy in a private setting
・Learn the basics of zazen meditation with a Zen monk
・Enjoy traditional green tea and philosophical discussion in a centuries-old tearoom

from
¥30,000/person
Min 2 persons
private event
120 min
Please note that a minimum charge of ¥60,000 will apply for bookings with less than 2 persons.
Details
A Temple's Hidden Depths
Daiji-in was founded in 1585 as part of the Daitoku-ji Temple complex, the head of the eponymous school of Japanese Rinzai Buddhism. It shares an association with many major figures in Japanese history, including Oda Nobunaga, who unified Japan in the late 16th century and remains buried in the grounds.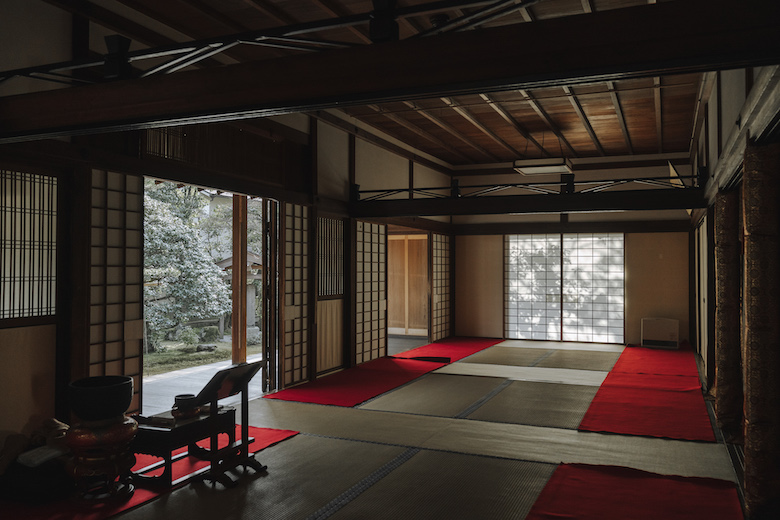 The main hall of the temple is usually open only to formal worshippers. Simply entering the building and gazing out into the lush garden is a spiritual experience.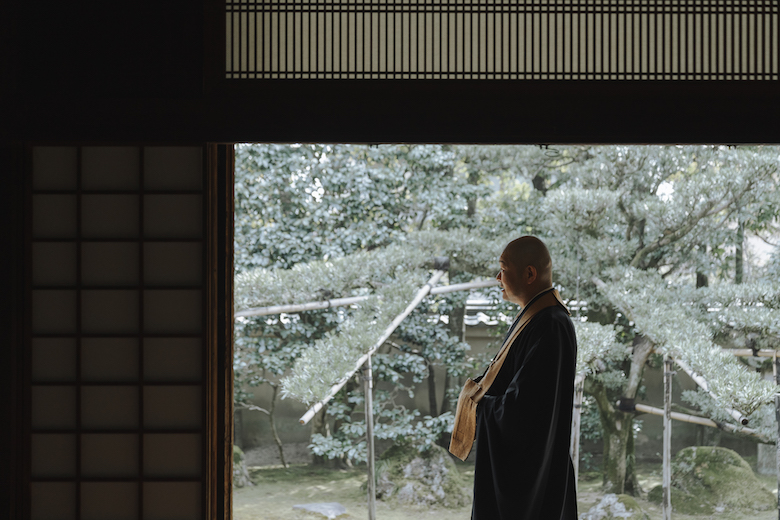 An Introduction to Zazen
The idea of meditation can seem severe, this experience has been specially designed with beginners in mind. Everyone can enjoy the benefits of zazen and benefit from the careful instruction of a temple monk.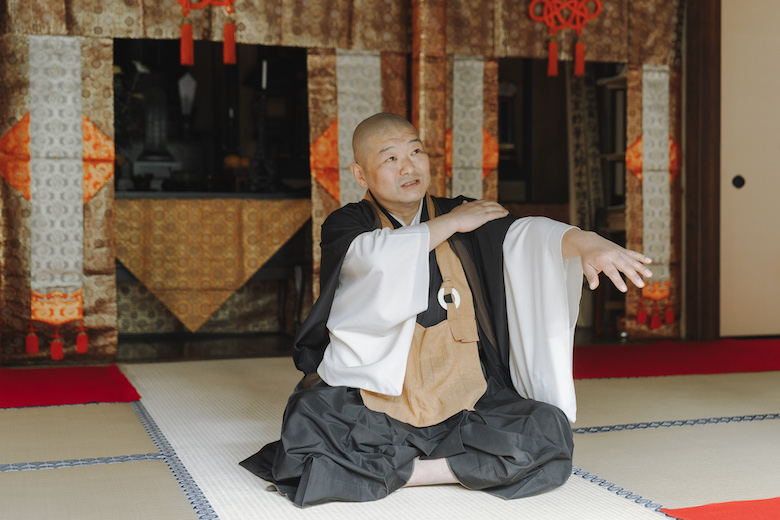 Zazen is designed to calm the mind. Instead of concerning oneself with holding strict poses, those at Daiji-in believe that comfort allows practitioners to relax their minds and bodies more effectively.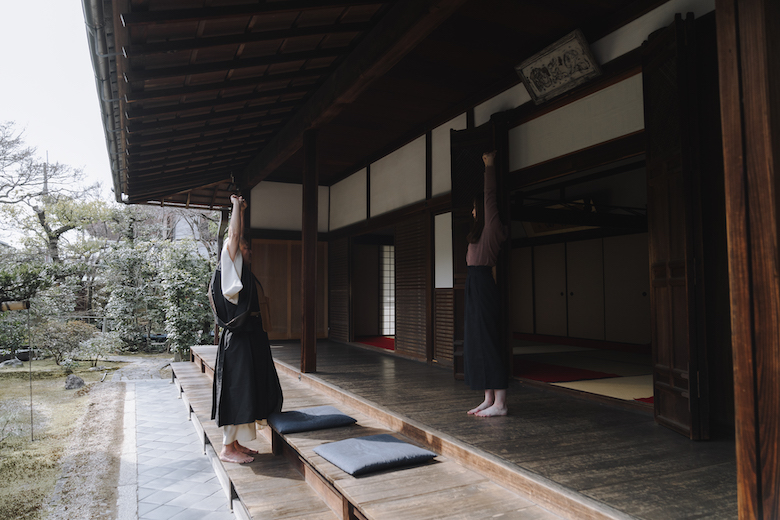 Relax the Body, Relax the Mind
The meditation course focuses on each of the five elements of traditional zazen: relaxation, posture, center of gravity, breathing, and yin-yang. It starts with sitting on the veranda and loosening your body.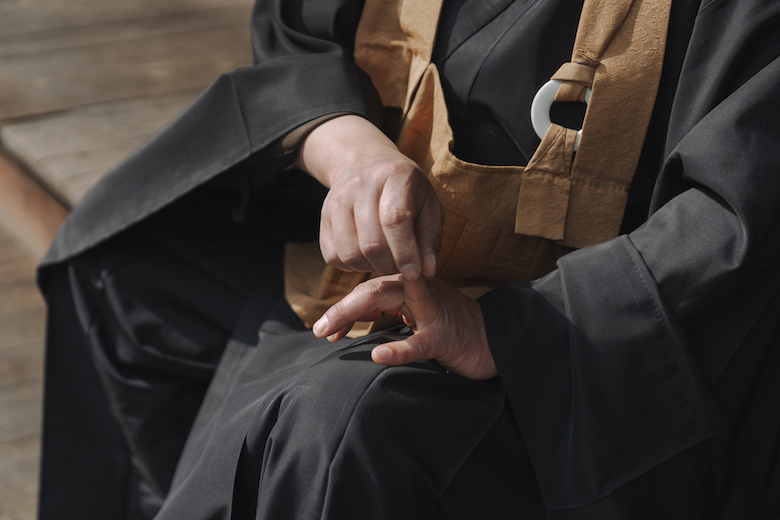 Relax your feet and hands, then your shoulders and neck. Feel deep breaths roll around your body, following the monk's example. Feel the warmth of the sun and listen to the sounds of the birds and wind.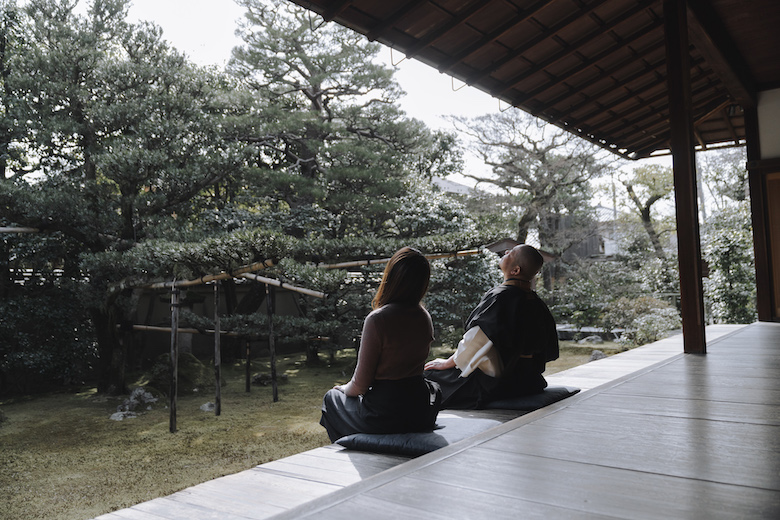 In time, you will feel yourself relaxed and your whole body become lighter.

Lie Down Among Grand Surroundings
After relaxing your body, you will return to the main hall to practice zazen while lying down.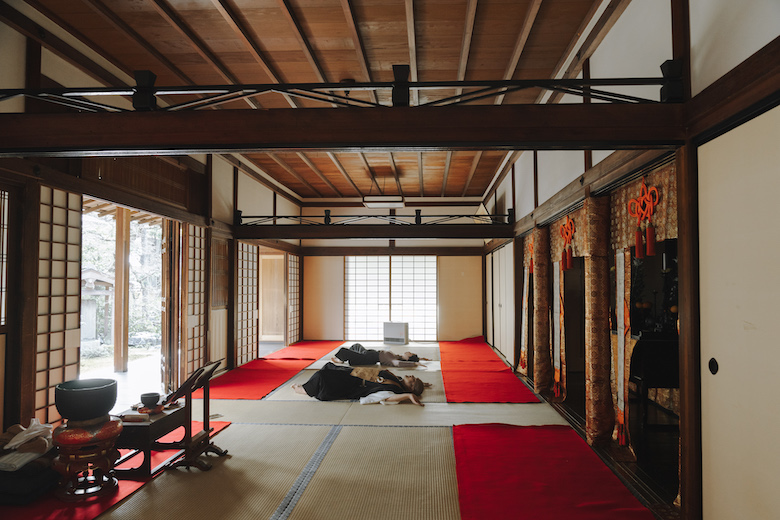 Zazen is traditionally performed seated, with legs crossed and back straight, the palms and soles of the feet upturned. This position requires a lot of practice to achieve, so this lying-down form was developed to allow everyone to experience zazen's benefits. Lying back on a cool tatami mat with knees apart, you'll feel a deep sense of calm as your body relaxes further.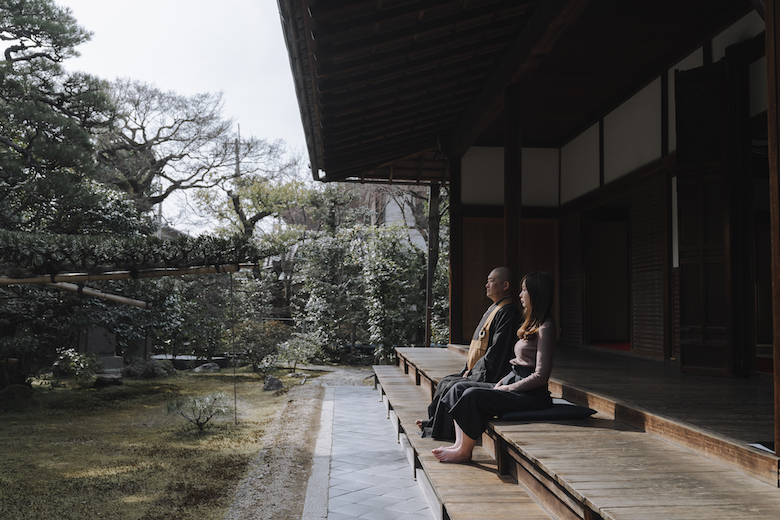 After holding this position for a little while, you will return to the veranda and sit comfortably, feeling your center of gravity stabilize as though forming roots with the ground. The whole experience will leave you feeling relaxed in body and mind.

Green Tea and Philosophy
Daitoku-ji Temple is closely associated with the Japanese tea ceremony and its founder, Sen no Rikyu. After meditating, guests can enjoy tea and free discussion with a monk in the temple's tearoom.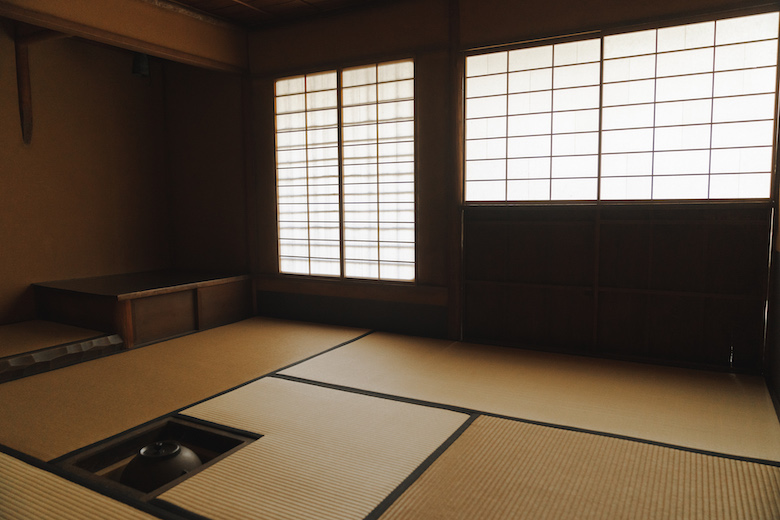 The Ton'an tea room was originally built in the Edo period (1603–1868), and reconstructed in 1924 under the supervision of Ennousai, the 13th generation head of the prestigious Urasenke school of Japanese tea ceremony. Tea may also be served in the main hall depending on the weather and your preference.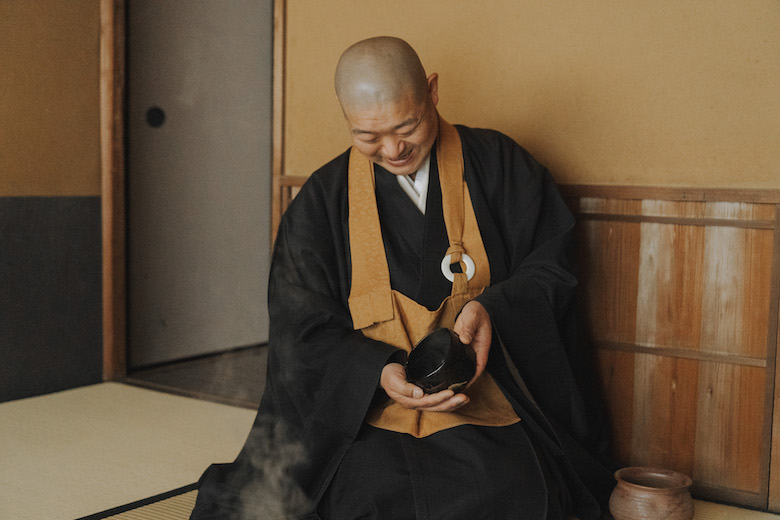 Feel the room's history flow around you as you enjoy tea and traditional sweets with your monk guide. He will explain Zen teachings and history further, as well as answering any questions you may have.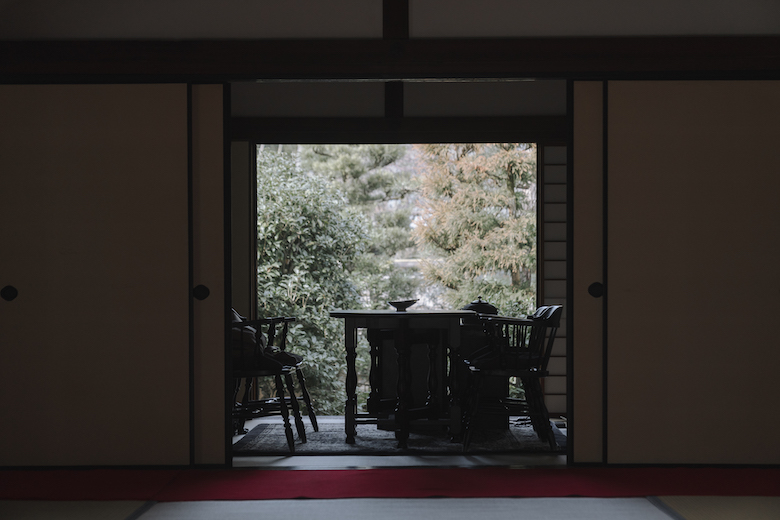 Unwind Body and Mind in Wabi-Sabi Surroundings
Meditation and green tea both help one to reach the state of 'quiet mind.' Devoid of flashy decorations or ceremony, Daiji-in is the perfect place to experience wabi-sabi, the beauty found in imperfection and spare surroundings.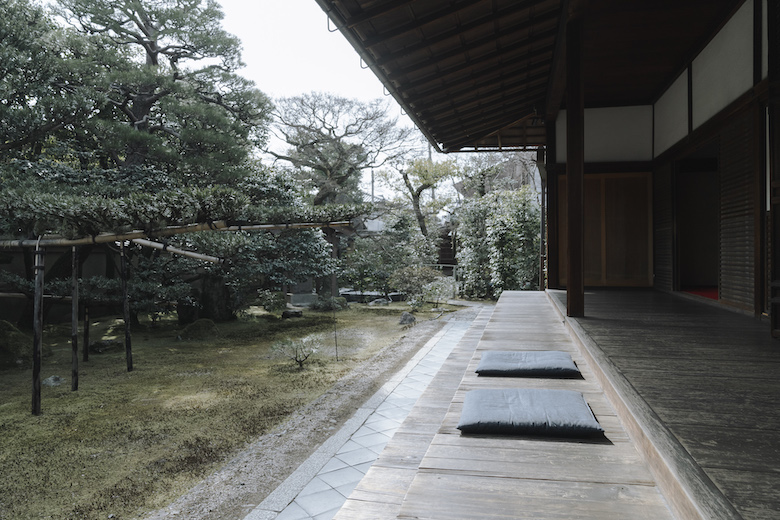 The spirit of the tea ceremony is contained in four elements: harmony, respect, purity, and solitude. Both this and Zen teachings begin with relaxing one's mind. At Daitoku-ji Temple, guests can loosen body and mind and forget themselves for a moment, leaving with a feeling of lightness.
---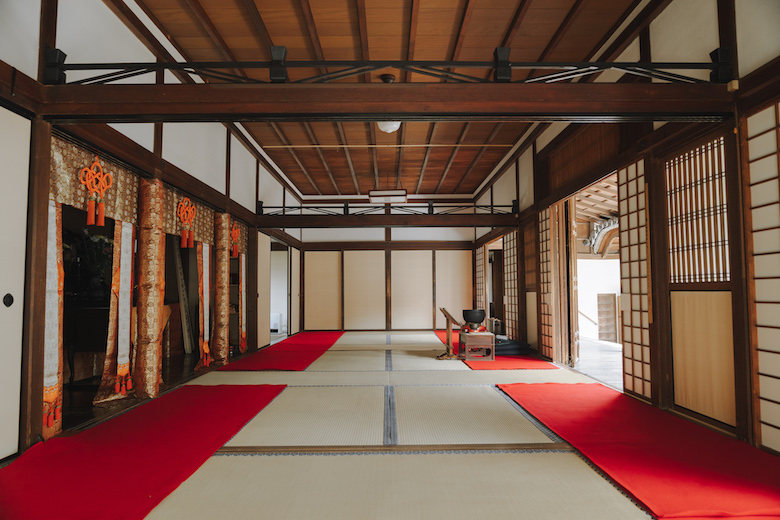 Daitoku-ji Temple
Daitoku-ji is one of the most prominent Zen temples in Kyoto. In particular, its teachings have influenced the philosophy of wabi-sabi. At Daitoku-ji, the elements of traditional zazen are arranged in five easy-to-understand categories: relaxation, posture, center of gravity, breathing, and yin-yang. By relaxing your body and releasing the stresses of daily life, one can become aware of your own inner peace of mind.
Location
Daitoku-ji Somon (Main Gate), Murasakino Daitokujicho, Kita Ward, Kyoto 603-8231 603-8231