Special Experience
Tokyo
The Zen Worldview and its Ascetic Practices − Zazen and Sutra-copying Written Meditation, under a Monk's Guidance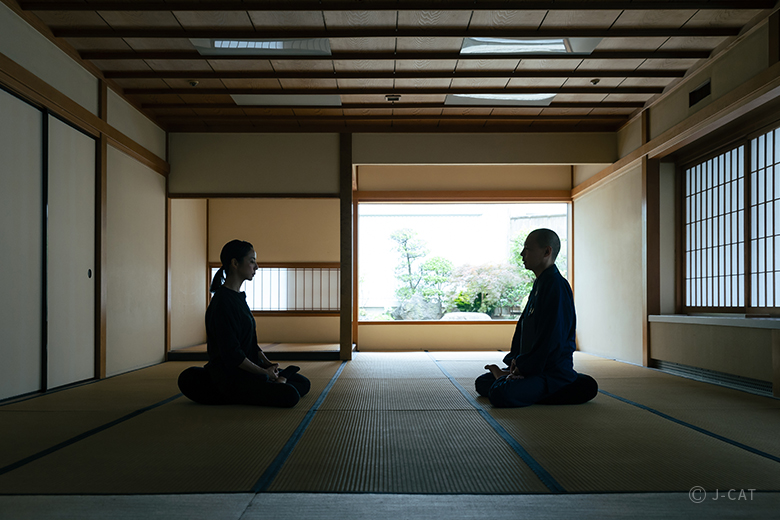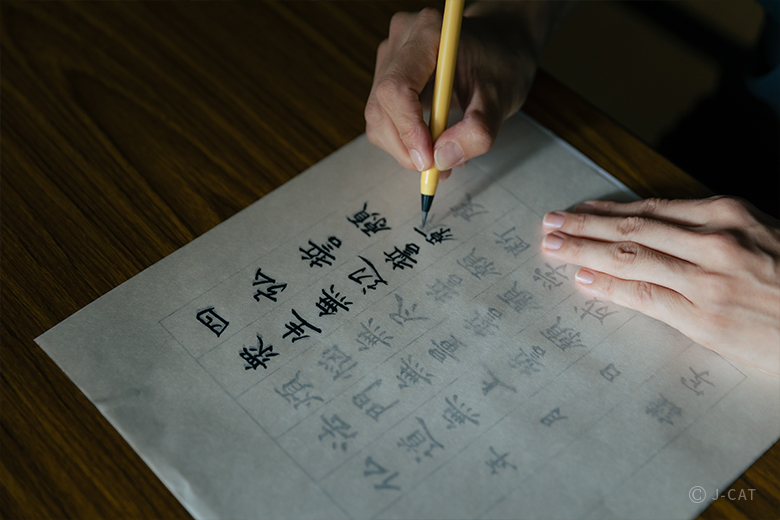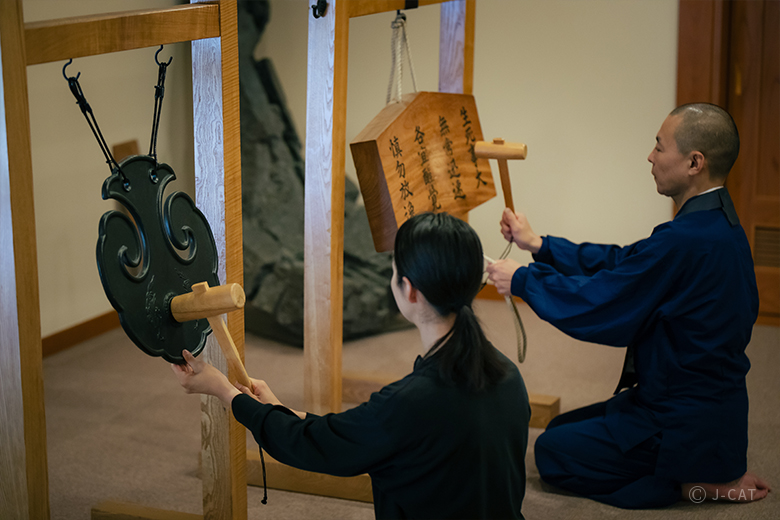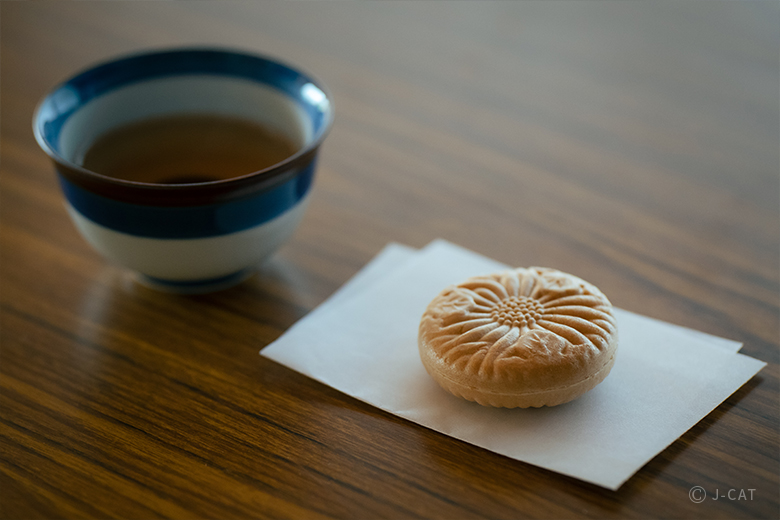 Overview
At the Soto sect's Mishо̄an training hall inside the Tokyo Grand Hotel in Shiba Park, practice zazen meditation to reharmonize the mind, heart, and physical senses – so often driven out of sync in the day-to-day – while learning the values and philosophy of Zen. Deepen your understanding with written meditation as well, copying sutras personally curated for each participant on the spot by a Buddhist priest. Start afresh with a tranquil respite from the daily grind.
Key Features
・Experience zazen meditation and the written meditation of sutra copying in the crisp air of morning, following the real meditation hall practices of Zen monks.
・A Zen Priest curates sutras for each participant individually.
・Guests can touch and play the Buddhist Musical instruments, usually used in Buddhist practice and ceremony, and only allow the monk to handle them.

(This experience will be not available from 25th DEC to 5th JAN due to Christmas and New Year holidays.)
from
¥33,000/person
Min 2 person(s)
private event
120 min
Please note that a minimum charge of ¥66,000 will apply for bookings with less than 2 persons.
Details
Begin the day with real training in the manners of a Zen monk
This experience takes place at the Administrative Headquarters of Soto Zen Buddhism in Tokyo's Shiba Park. Although surrounded by an old business district, the early mornings are typically quiet, crisp, and uncrowded – perfect for a fresh start to a new day.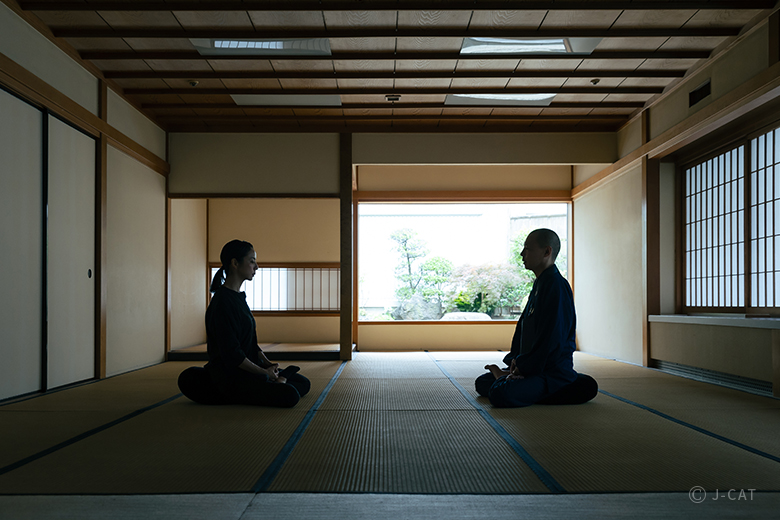 The Administrative Headquarters of Soto Zen Buddhism holds zazen sessions and other activities supporting its goal to "convey the teaching of Zen in accessible ways." Zen aims to free the heart and mind to see things as they really are, and respond to them accordingly. Its core teaching is the practice of zazen, seated meditation which stabilizes, aligns, and harmonizes the body, breath, and mind.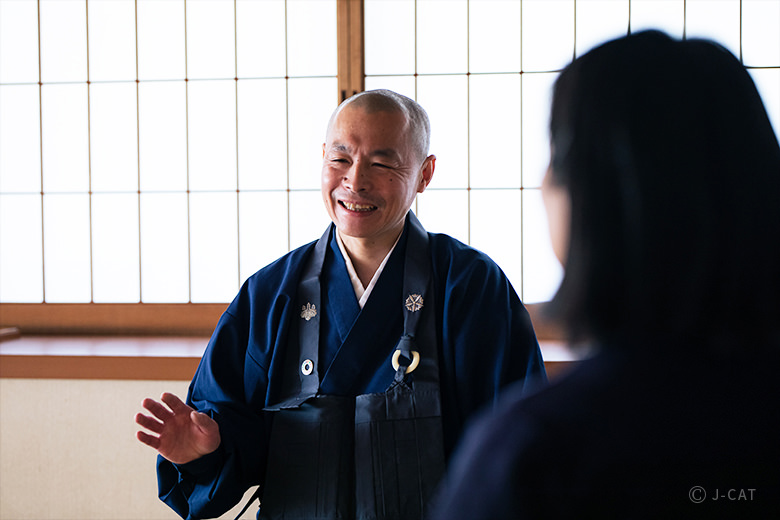 Zen priest Zenchi Uno welcomes you into the world of Zen. As a executive researcher at the Soto Institute for Buddhist Studies, he teaches Zen precepts in an accessible way through meditation, lectures, and sutra writing. His wonderful smile draws you into his air of tranquil repose.
Meditation and talks on zen offer a quiet repose from the day-to-day
Begin by listening to a sermon by Uno, covering a variety of Zen topics depending on the day, ranging from special calendar day and seasonal talks to more everyday things. The richness of the surrounding world reveals itself in full clarity, and you will see the world with new eyes and a new consciousness.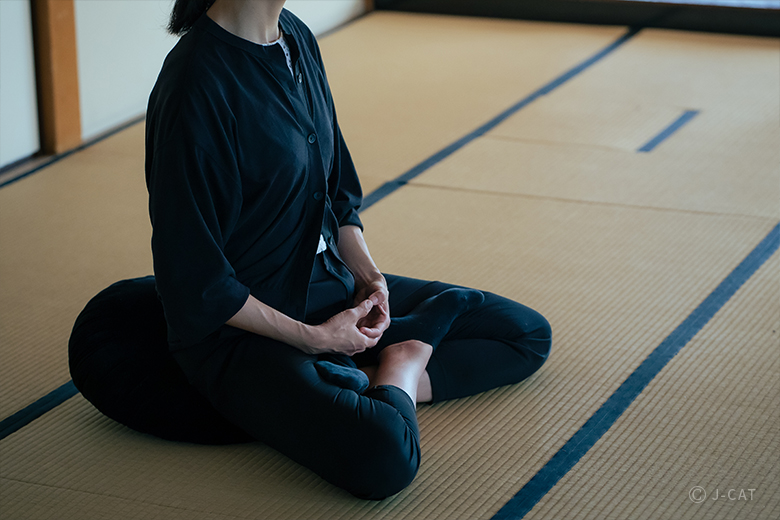 Next, experience zazen meditation, the cornerstone of Zen. After learning the methods, put it into practice by taking your seat on the thick zafu cushion and adjusting your posture. Focus your attention on a long exhale from your abdomen, then slowly adjust your breathing. "During meditation," says Uno, "picture yourself in deep relaxation as if in an open-air bath." First-timers may have trouble settling into it, but there is no need to force it.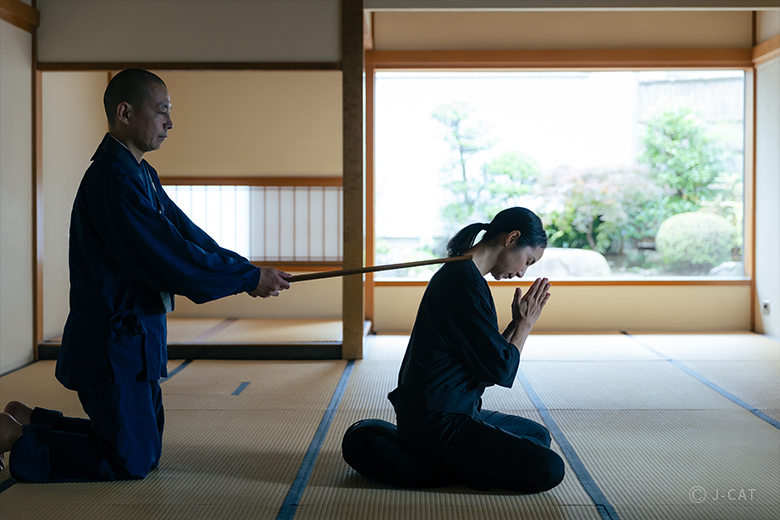 The zazen meditation is only a brief few minutes, but during that time you feel your mind slowly unspooling. During this slowing own, you might have unexpected epiphanies. Afterward, enjoy a conversation with Uno, sharing your thoughts and asking any questions you may have. Mornings tend to be busy for most people, but the incorporation of a morning zazen meditation has the power to shift the course of the entire day.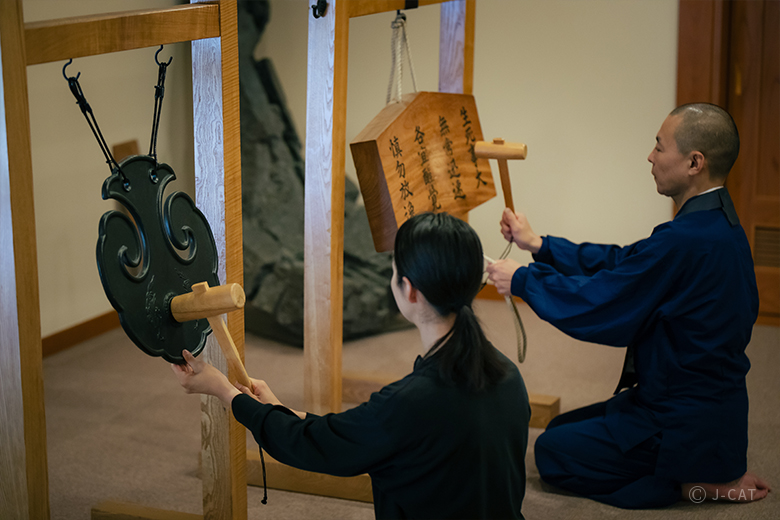 Adjust your mind and body with "Shakyo" written meditations
In Zen, it is recommended that ascetic practices come before the gyocha tea ritual, and in this plan that practice will be written meditations. Sutras will be selected by the Zen priest according to the person, the place, and the time. Writing sutras in kanji can be difficult for beginners, but there is no need to worry. The volume and content chosen will be accessible even to those unaccustomed to brush writing. Copying the sutras leaves one with a pleasant tiredness and sense of accomplishment.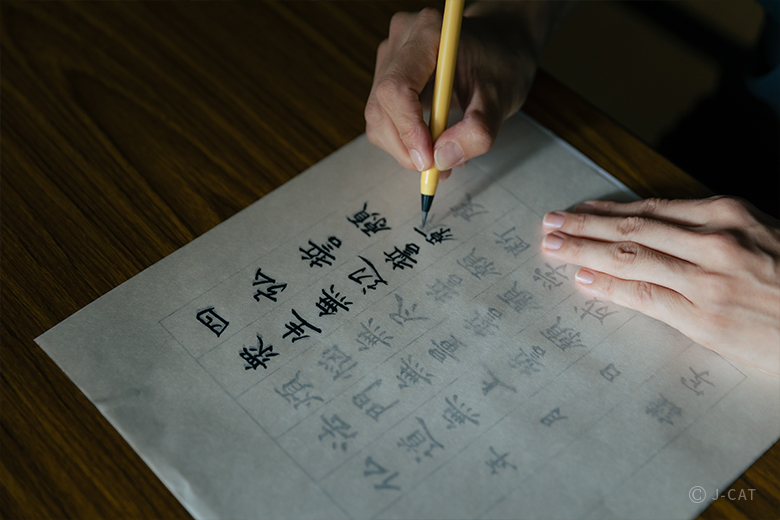 Take your completed sutra home as a keepsake, just as you carry the realizations you have here back into your day-to-day. It will serve as a reminder and guide in your practices. Life can move dizzyingly fast, but lodestars like this can be opportunities to center yourself and slow down.
Have tea according to the manners of the training hall
In Zen training halls, tea is customarily shared after ascetic training like zazen or listening to sermons (monpo). This ritual is called gyocha, and it uses hojicha (toasted green tea) instead of matcha. 
Gyocha is another part of Zen training, and here it will recreate the environment and etiquette of a monk in training. Rules cover things like how to pick up the bowl or how to pour the tea. The priest will talk you through the meanings of each, and the reason why the ritual and its ettiquette exist in the first place.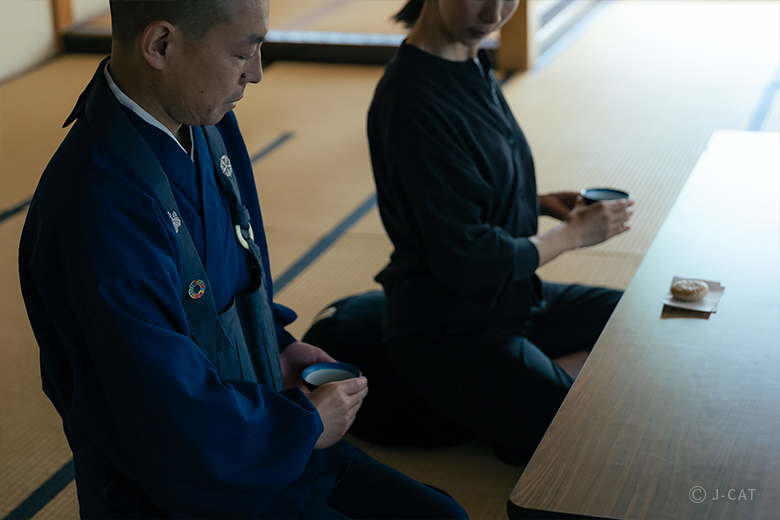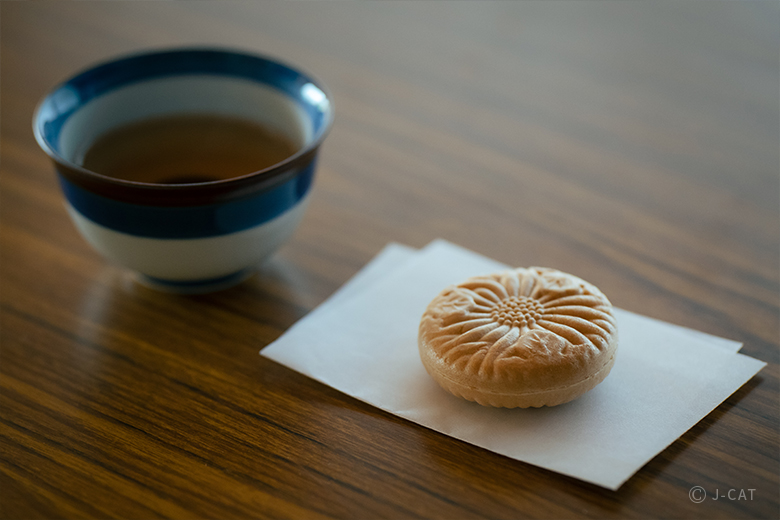 An experience in stopping for a lone flower blossoming beside the road
"In the rush of day-to-day life, we prioritize speed and efficiency. But this is the experience of stopping to notice a single flower, and appreciate its beauty." Uno explains the meaning of zazen meditation. A moment close to Zen in the quiet of morning. Discover the flower that blooms in your own heart.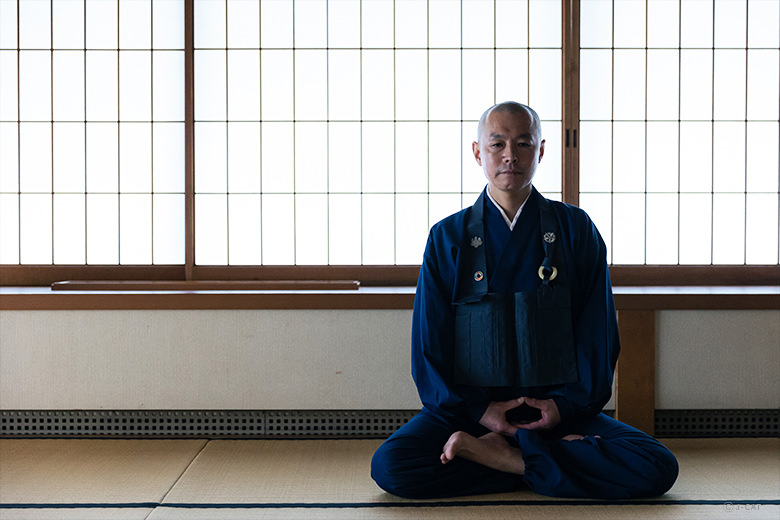 ---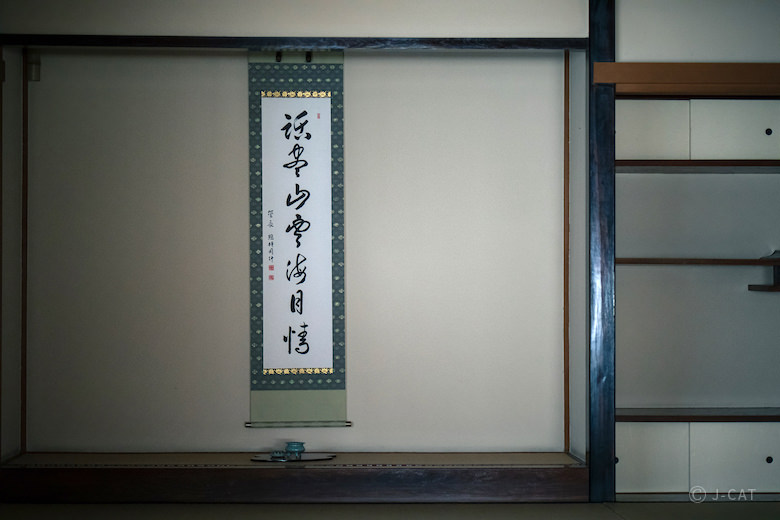 Sotoshu-shumucho (The Administrative Headquarters of Soto Zen Buddhism)
During the Kamakura Period, about 800 years ago, Dogen Zenji brought Soto Zen Buddhism to Japan from China. Keizan Zenji then spread it across the country. The Administrative Headquarters of Soto Zen Buddhism today acts as its secretariat, and run the Mishoan Training Hall within the Tokyo Grand Hotel to make the teachings and asceticism of the Soto sect accessible to the general public.
Customer's Voice
I was very satisfied with the experience and the interpreter.
Location
Tokyo Grand Hotel 5F, 2 Chome-5-2 Shiba, Minato City, Tokyo
105-0014

Meeting place may be slightly different from the location of the venue. For the exact meeting point, please check email from Wabunka.